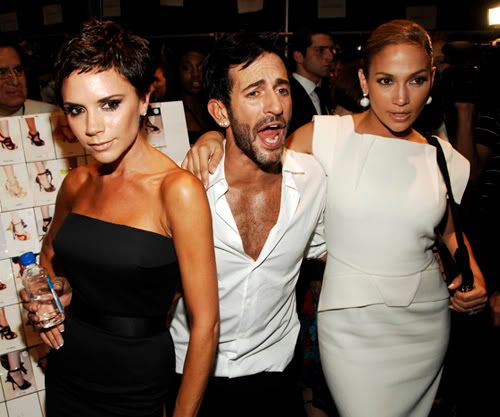 I was fully aware that Marc Jacobs has scaled back his New York show when I tried to get tickets, but it has now come to light that this also means cutting back on celebrities.
It has reported that there will be
NO
celebrities at his show on Monday, so it looks like we'll not get to see Victoria posing so gracefully at his show.
Sorry to be the bring you this bad news.