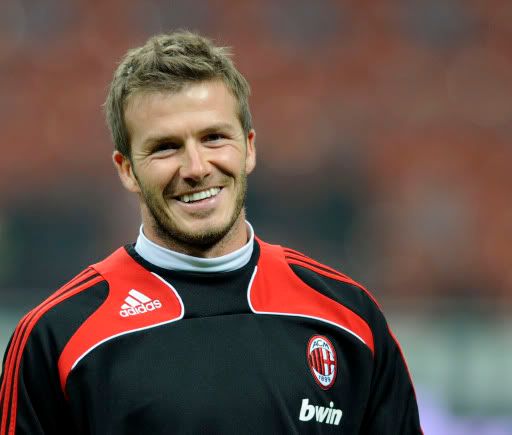 David Beckham has been included in AC Milan's UEFA Cup squad even though his current loan from the LA Galaxy ends on March 9, coach Carlo Ancelotti said on Sunday.
Milan are desperate to keep David, who set up two goals in Sunday's 3-0 win at Lazio, but Galaxy have said he must return in March.
"We have included him because he is playing well,"
Ancelotti told Sky.
If Beckham leaves in early March, he would be able to play in the away and home legs only of the last 32 tie against Werder Bremen on February 18 and February 26.
David said,
"Of course I've said before I'm happy to be playing here. It's a great club with great players and now we are in a good position. I'm taking each game as it comes and enjoying it."