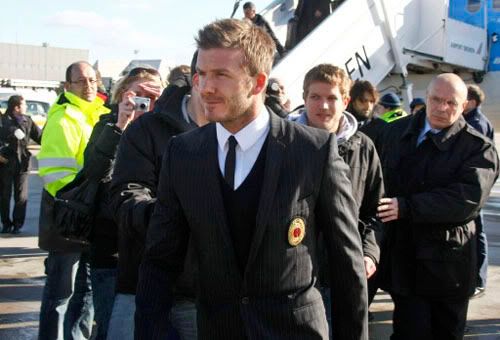 Today AC Milan arrived at airport Bremen, in Germany.
AC Milan will face play Werder Bremen in an UEFA Cup match at the Weser stadium tomorrow.
Even though David traveled he and Brazilian youngster Pato are unlikely to play according to coach Carlo Ancelotti.
Beckham picked up a hamstring injury in AC Milan's 2-1 defeat by city rivals Inter Milan in Sunday's match while Pato, who scored in the Milan derby, also has a muscle problem.

"It is still not certain whether Beckham or Pato will be able to play,"
said Ancelotti.