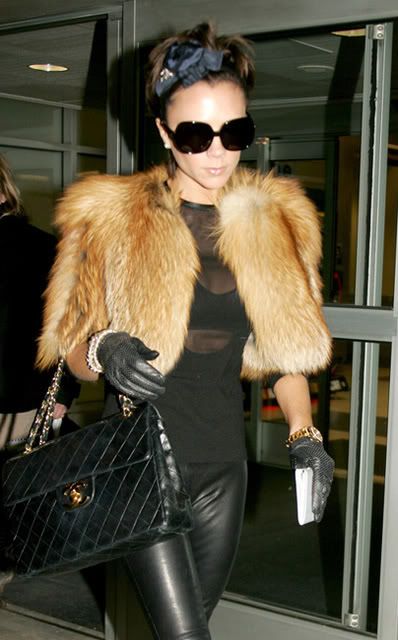 With David's future now decided, Victoria Beckham flew to New York for Fashion Week.
She was sporting a fur shawl on top of a black semi-sheer shirt with black leather gloves, black leather trousers, black heels, and a black Chanel handbag.
Apart from showing her collection tomorrow, attending
Marc Jacobs
show on Monday, and the
Giorgio Armani
store opening on Tuesday, I wonder what other plans she has.