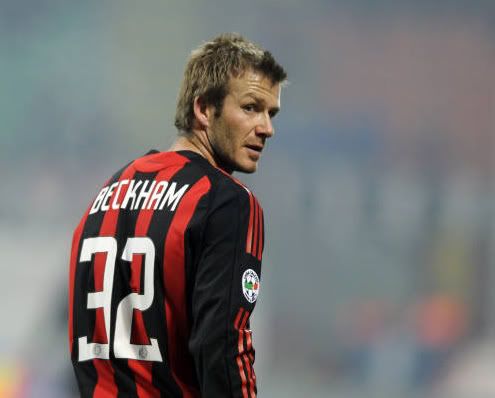 As a lot of you have been commenting, the deal with AC Milan and David Beckham is not completely said and done, despite what the owner of Galaxy says.
Since David has been so public with his desire to stay in Milan, it would be very difficult for David to return with much creditability for the LA Galaxy cause, and the owner - Tim Leiweke - knows it.
It's only now that the uncharacteristic public desire to stay a AC Milan by David Beckham, becomes understandable, as it does not appear he is dealing with a reasonable person.
Like many of you have said, this seems to be a tactic by the Galaxy, to get more money from AC Milan.
AC Milan vice president Adriano Galliani is not fazed by all the hype coming from the Galaxy regarding David. He said:
"They do things with great generosity in America."

"Let me remind everyone that Beckham is still here at Milan, and we will see what happens in around a month's time.

"The Americans? I don't think there are using tactics. Lets think about the derby first tomorrow and then we will see."
Sky Sport Italia
report that a deal for Beckham has already been reached and that it will be officially announced before the showdown match with Inter on Sunday night.
I guess we will have to wait until tomorrow.