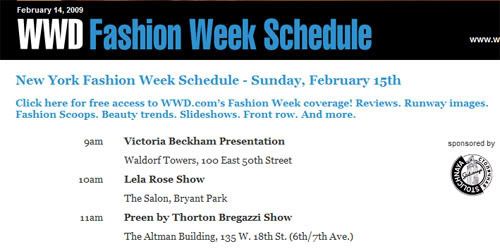 Victoria Beckham has an early start today, as she will be presenting her dress collection at 9am Sunday morning.
Hopefully the pictures from the collection will be uploaded somewhere soon after, which I will bring you as soon as I find them.
Style.com usually takes a day to unload pictures, so we might have to wait until Monday to see the collection.