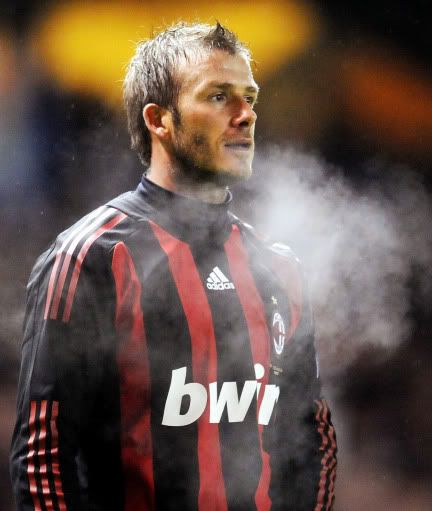 Hi everyone,
Well, the Milan derby was a great match to be involved in. The atmosphere in the stadium was incredible, one of the best I've experienced, but unfortunately the result didn't go our way. We started quite well, but then found ourselves 2-0 down and although we did get back into the game again in the second-half, we couldn't turn the match in our favour.
I was really disappointed to come off. I'd had a kick in the calf in the previous match against Reggina and then got another kick on the same calf, which was giving me trouble, so I had to stop playing. These things happen though, and despite the result it was amazing to be involved in my first Milan derby.
We travel to Germany next to play Werder Bremen in the UEFA Cup. I hope to play some part in the game if my injury clears up as it'll be my first match in Europe for Milan. I'll let you know how it goes.
That's all for now.
Take care,
David