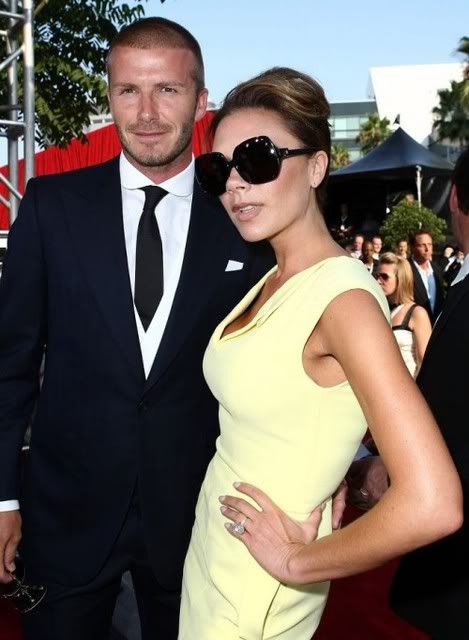 David and Victoria Beckham are planning a huge party in celebration of their 10th wedding anniversary this summer on 4th July 2009.
It has been reported that they are considering a reconstructing their 1999 marriage ceremony at their Los Angeles home or another location depending on where they will be, because the European leagues will be on summer break during July.
"It will be a no-expense spared extravaganza, made all the more special after their enforced separation. David says it will be like another wedding and he's even talking about using the thrones again."
This maybe a tabloid rumour, but it sure does sound like a cute idea.