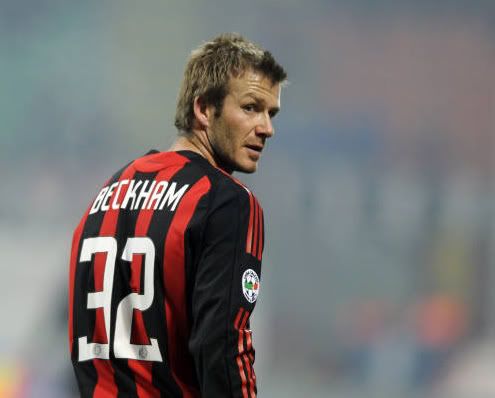 In a new interview with Corriere dello Sport, David Beckham has said
"At the moment, Milan is more important than money. I want to think about football before everything else. I said in a clear manner what I think, I want to stay at Milan because I've rediscovered myself as a football player."
"The immediate aim is to stay here in Milan and play at the highest level possible,"
he said.
"This would give me the best possibility of securing a place with the England national team."
"Not even I thought the situation could go so well so quickly. In truth I was expecting to do well at Milan, but I was never expecting to enjoy myself this much,"
Beckham said.
I was very against David going to the Galaxy in the first place. I said this from the very beginning. No disrespect to Galaxy fans, but since his last game at Real Madrid, and excluding the England games, I have hardly seen him play live.
I am happy he now has a chance to come back to Europe, and play at the highest level, but I must say I am very shocked at the amount of interviews he is giving on the subject.
He is being so vocal, which is so uncharacteristic. He must be
really
desperate to stay in Milan.