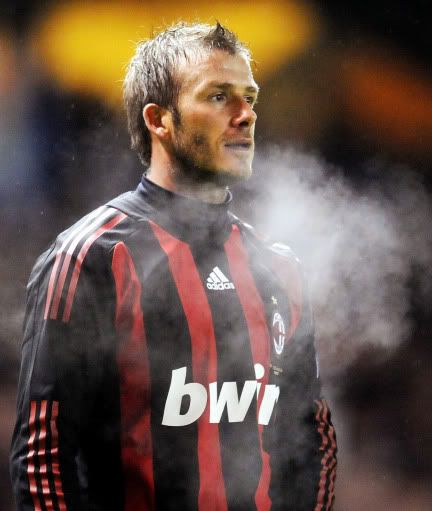 On what looks to have been a bitterly cold night in Glasgow, AC Milan drew 2-2 with Rangers.
The first-half has been a tight affair with it ending 0-0. Milan showed their quality, most notably from Beckham and Ronaldinho.
Senderos and Beckham were subbed for Milan, and replaced by Seedorf and Matteo Darmian.
Rangers scored first after 64mins, Kaka then scored 2 in the 69th and 77th minute, before Rangers leveled in the 82nd minute.
Before the game David accepted a £100,000 donation from Rangers Football Club on behalf of UNICEF.