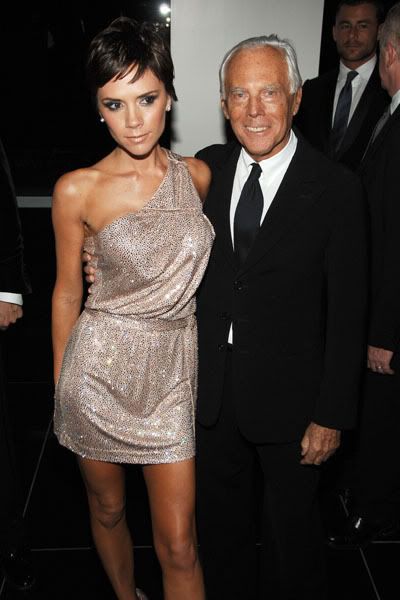 Some of you will not be surprised, but Victoria Beckham was a no show at Giorgio Armani's
Emporio Fall 2009
show yesterday.
I know she is the face of the underwear line, but I did expect that she would be making an appearance in the front row.
Today is the presentation of the main
Giorgio Armani
line and Monday is
Dolce & Gabbana's
presentation, so there is still time for her to make an appearance, but at this rate, it maybe unlikely.