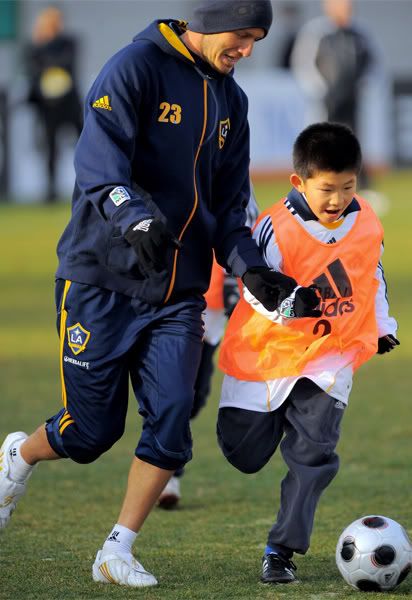 On a more important note.
Everyone wants to see David 'Bend it Like Beckham.' Some lucky Koreans got the opportunity yesterday to see the David in action.
The team had official training in Seoul yesterday.
During practice, David was seen playing soccer with some local kids.
David's so powerful in the country he might even have the power to bring peace to North Korea.
Source