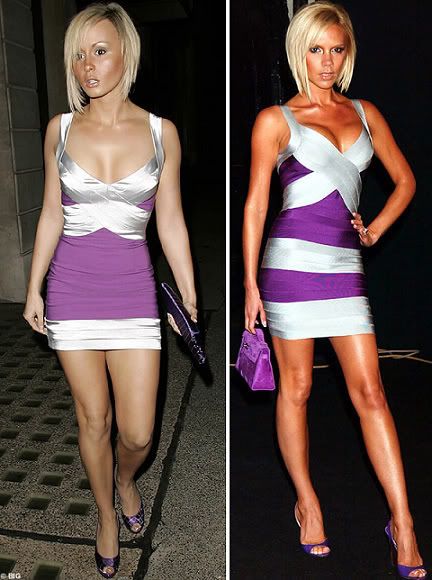 This is not the
first
, nor the
second
, nor the
third
time
media whore
fan Chanelle Hayes has dressed identically like Victoria Beckham, this is the fourth time.
I actually got a message from someone telling me to leave Chanelle alone, as she is a fan like me.
Bull crap. This woman is not a fan. This woman is trying to keep herself in the spotlight. If she has worn a regular outfit, not relating to something Victoria had worn, do you thing Big Pictures would be taking photos of her?
NO
.
Everyone knows that after a show like Big Brother your shelf-life is very limited and people lose interest after a week.
Her "Posh" persona was cultivated for one thing and one thing only. Media attention.