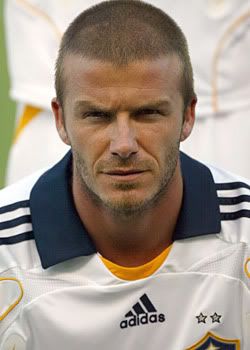 Only a week ago David wrote on his blog. Here is today's latest entry.
Hi,

How is everyone? Good, I hope…

I popped down to my LA Academy on Saturday to watch the children being put through their paces by the coaches. This Saturday's group were particularly special as they were from LA's Best, which is an after school enrichment programme that works towards better education for children with the greatest needs and fewest resources throughout the city of Los Angeles, so we were really pleased to have them at the Academy for the day.

I took part in a question and answer session and had some photos taken with the kids at the end of the day, which was really good fun. It's always great to see children enjoying soccer whatever their ability.

I was happy to see the England team win both their recent Euro qualifiers 3-0. They were really important matches, but the team came through them strongly.

I must also say well done to the England women's team who qualified for the quarterfinals of the World Cup. The squad, features Casey Stoney, who is one of my Academy coaches in London. At both the Academies, we have always encouraged girls as well as boys, to take part. We have had thousands of girls come through the doors and I am always impressed by, not only their ability, but their enthusiasm for the game. I am pleased women's football is finally getting the recognition it deserves. So the best of luck to them in the quarterfinals.

David
Ain't he just too cute for words?
I love how he is so actively involved in his academy's and not just putting his name to the project.
I wish Victoria would update her blog as often.