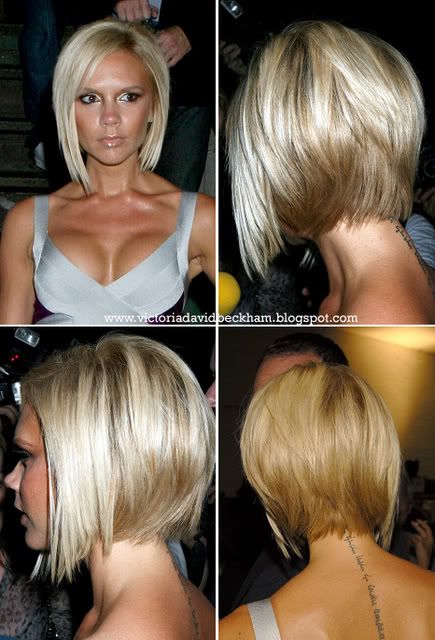 Many of you have asked me to post close ups of Victoria's hair from different angles - no doubt wanting to recreate the look yourselves.
Victoria has grown her hair back to the famous 'Pob', which I much prefer as it is more feminine than the 'boyish' crop.
Hope it works out well for you.
Source