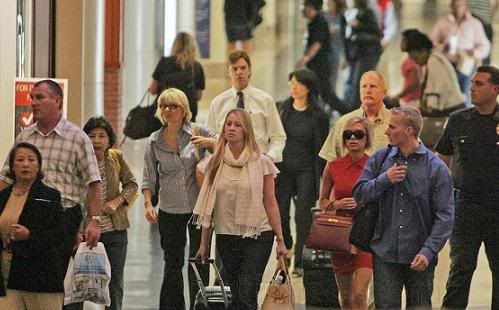 After her lunch at Nobu, Victoria went to JFK and headed back to LA.
Once in LA she went to meet her family, and they all headed out to dinner at Mastro's in Beverly Hills.
As usual the UK papers are full of the fact that Victoria did not change when she left Nobu nor when she landed in LA. They even ridiculously mocked that David must have cut her shopping budget. The funny thing is the day before they had reported how she changed 3 times in one day.
She is damned if she does, and damned if she does not. Girlfriend can not win.
Source
&
Source