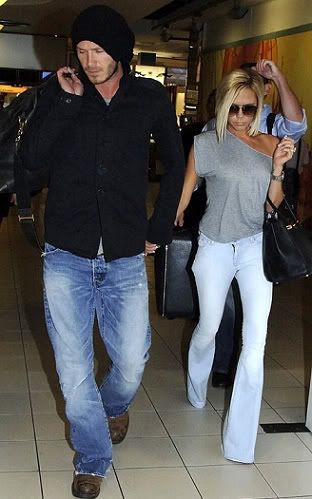 The Beckhams returned to LA today after spending a few days in London to be by the side of Ted Beckham.
Earlier today the England star reportedly spent more than three hours with his 59-year-old father who was said to be "doing well" following life-saving open heart surgery after he suffered a massive coronary last Wednesday.
I would have thought David would have left after his dad was out of hospital, but I guess he is doing well enough for him to return to LA.
I hope the two men have patched up their differences and begin to heal their relationship fully.
Source