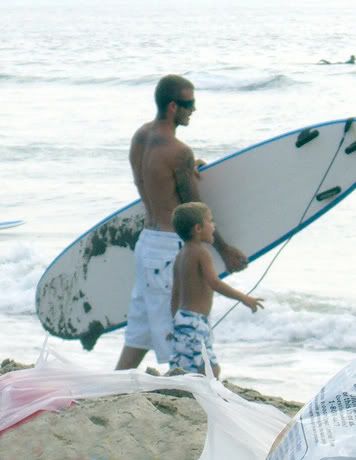 David took his sons Romeo and Brooklyn surfing yesterday, but before any of you become annoyed at this, David
did not
surf.
LA Galaxy have followed Real Madrid's lead in banning their "multi-million dollar" asset from the dangerous sport.
David Beckham was banned from surfing by Real Madrid after taking lessons in Morocco two years ago.
Football players are restricted from doing many things, skiing, race car driving and anything else deemed as dangerous.
Looks like Romeo is having fun though.