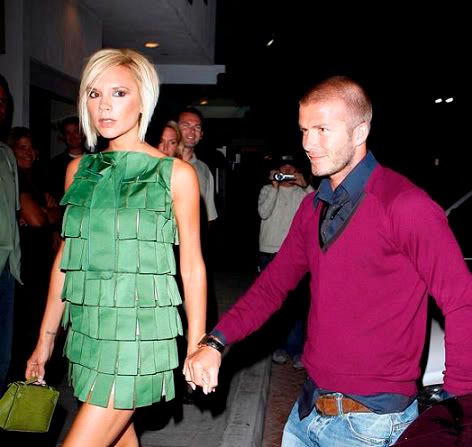 Normally we always see Victoria and David Beckham arriving or leaving a restaurant via a car or jeep. Yesterday night they dined at Nobu in LA and for once we got to see what fabulous outfit Victoria is wearing, but for once it wasn't so fabulous.
Sorry. I don't know what you think, but I do not like this outfit. Yes, it is colourful which I have been hoping for since she was wearing a lot of black, but the shape is too boxy and does nothing for her figure.
She is carrying another Hermes Kelly Lizard Pochette, this time in green to match her dress. Her outfit is completed with her Lanvin heels.
Nice to see David out though and smiling.
Source