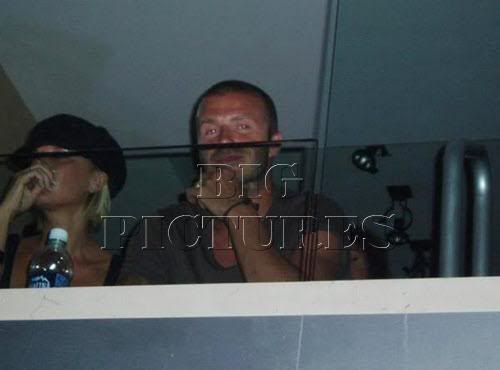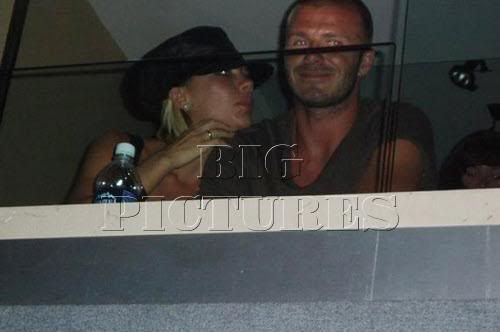 David and Victoria Beckham watched Justin Timberlake in concert from private box at the Staple Center in Los Angeles on Tuesday night.
Unfortunately, the Beckham's had their limos pick them up in the basement, so these are the only pictures we will get from the show as only Big Pictures were at the event.
I am so glad I was not at this concert, I would have spent all that money to watch JT, but would have spent the whole time watching the Beckhams.