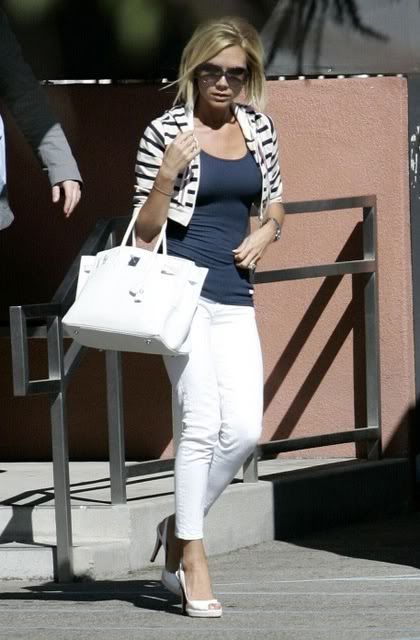 On Thursday Victoria Beckham was leaving a fitting for
Ugly Betty
when this photos was taken.
Victoria will player herself as a celebrity bridesmaid at the wedding of Wilhelmina Slater (Vanessa Williams) and Bradford Meade (Alan Dale) during the upcoming season of
Ugly Betty
.
Here she is channeling a sailor chic look wearing a stripey cropped cardigan, a navy tank top, white jeans, a pair of white Christian Louboutin slingbacks and of course one of her many Hermes bags.
I love the photo of behind the wheel of her Bentley. She looks so tiny in that massive car.
Many thanks to Lilflowa for sending me these pictures.