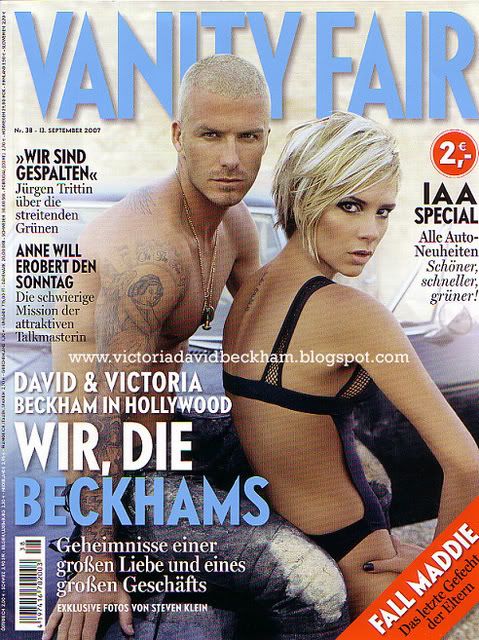 As W magazine is a US publication many Europeans did not get a chance to purchase it. Now Vanity Fair Germany have put the Beckhams saucy Steven Klein shoot on their October cover and within the magazine.
The cover says (I believe) With The Beckhams. Any German speakers who can translate the rest?
UPDATE:
The Beckhams also appear on the cover of Vanity Fair Italy. Thanks Posh Lover.
Source
&
Source