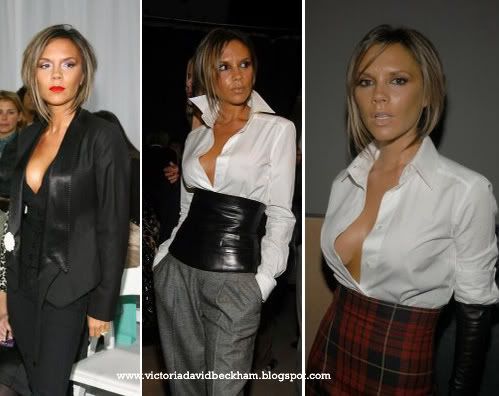 Victoria Beckham updated her style blog today:
Hi everybody
How are you all?
It is crazy busy over here but it's really exciting. The paperback version of my book That Extra Half An Inch is being released today (Thursday September 6th) in the UK. It's got loads of new fashion shopping tips and some exclusive never seen before photography, which I think you will love.
I've also got New York Fashion Week this week, which I am really looking forward to. I can't wait to see all the latest collections. Great looking clothes are such a great passion of mine.
Anyway, I must get going - I've still got to pack for fashion week dahlings!
Speak to you soon
Victoria
xx
Blah blah blah...the only interesting thing here is New York Fashion Week...Hurrah!!
That means multiple outfit changes in one day, and lots of pictures of Victoria Beckham.
Can't wait.
Oh....if you want to see a sneak peak inside Victoria's repackaged book
click here
.