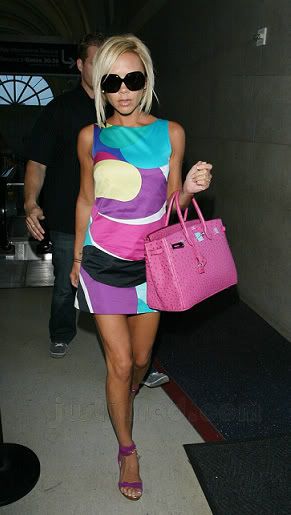 Finally, we have a sighting. Victoria left LA today bound for New York.
She looks fab wearing a Pucci dress, which she wore to Romeo's birthday lunch, Jimmy Choo's and she is carrying her gorgeous hot pink Ostrich Hermes bag.
No confirmation as to which shows she will see.
She left LA trailed by several assistants who carried her Louis Vuitton luggage, blocked photographers, and escorted her through security.
Sounds like she packed plenty. Let the Victoria Beckham fashion show commence.
Source