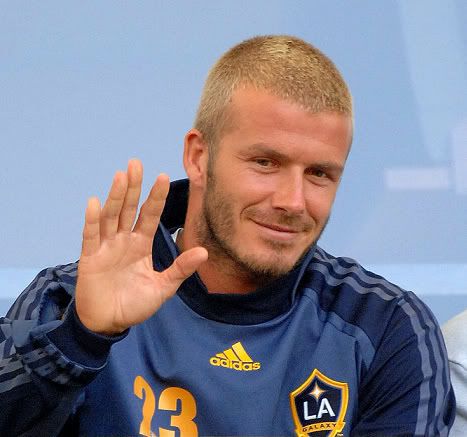 There has been much speculation as to what David Beckham will do during the end of the Galaxy season in November.
A lot of journalists have been reporting that David will be loaned to a UK, Spanish or Italian side, in order to keep up his fitness in the lead up to Euro 2008 (should England qualify).
LA Galaxy have come out and said that they will block any move for David Beckham to return to Europe on loan.
Galaxy president Alexi Lalas said:
"We wouldn't consider it. He has been playing at a very high-pressured level for a long time and he needs to get healthy."
Oh
NOW
they care about his health a classic case of 'closing the door after the horse has bolted'.
Personally I don't see it as such a bad thing, but I don't see it happening, dude needs a long rest.