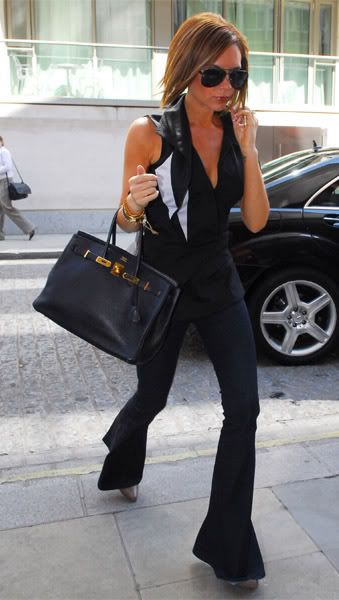 Even if Victoria Beckham did not attend the
Sex And The City
premiere I did manage to find these candids of Victoria out and about in London today.
These pictures are of Victoria attending a meeting at a PR company in London today.
VB fashion watchers will recognise her lighting bolt waistcoat as the same waistcoat she wore to the
Lakers game
with David a few weeks ago.
I love her flared jeans.
Source