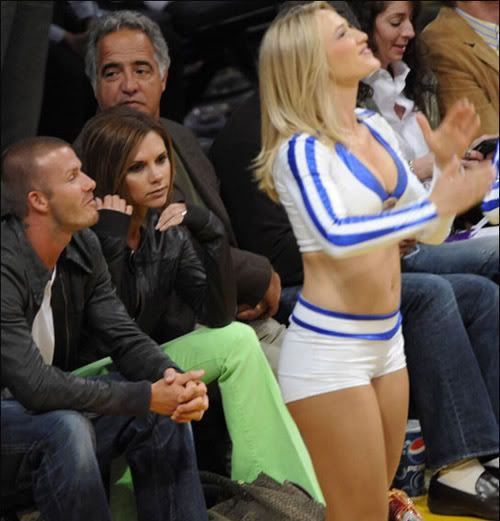 We have jokingly laughed at David Beckham starring at the LA Laker cheerleaders, but now it seems that even Victoria can't help taking a sneaky peak.
I guess she can not give David stick now that she has also been caught out. :)
David managed to keep his eye on the B-ball, although it does look like he is laughing at his wife, as she stares in disbelief at how small that girls costume is.
Source