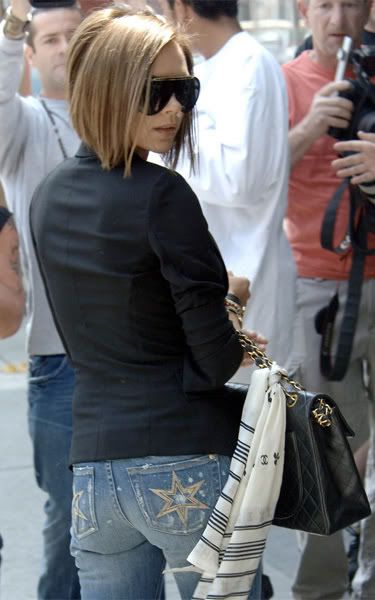 Following the bad publicity stirred by Fraser Ross of Kitson, the US spokesperson for dVb said there are "
no plans
" to promote dVb in LA.
Fraser Ross said he was unhappy about Victoria's lack of promotion in the store.
Despite reports he retracted his statement about slow sales of the range, Ross told US news network Fox News this week:
"It's a huge slap in the face."
"Her people told us that we won't be getting an in-store appearance because Victoria was angry about all the negative press she got here and things I said. So instead of trying to fix it, she's just snubbing us at a time when the US economy really needs a boost."
"Victoria asked me to issue a statement saying that they were best-sellers and flying off the shelves, but I said I would not lie like that, but it looks like they've done it anyway.!"
"Right now I have no choice but to pull her line off the floor — I'm lucky to sell 18 pairs of dVb jeans a month, whereas other brands at her price point I sell at least 200."
Someone tell this guy to get a life.
Source