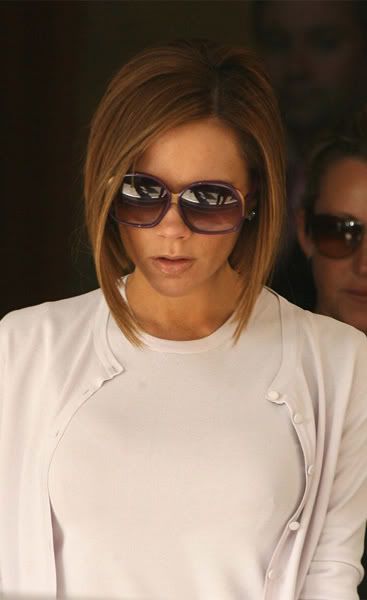 Victoria Beckham continues to enjoy a trip back home to London, and the glorious weather we have been having. I am surprised she is wearing a cardigan as it is very hot here.
Victoria looked beautiful as ever in a chic colourful spring ensemble as she left
Scott's
restaurant following a quick bite to eat.
The braclets that a lot of you have been commenting on you can see in these candids.
It looks like the bald bodyguard, who is on watch in everywhere excluding the US is back.
Source