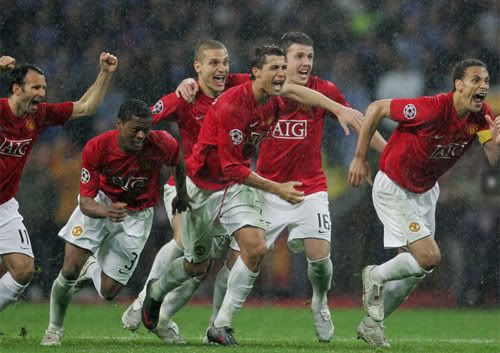 David Beckham will be very happy to know that his former team, Manchester United won the Champions League this evening.
Real Madrid won La Liga, Manchester United won the Premiership and the Champions League.
I bet he would give anything to be back in Europe playing
real
football.
UPDATE:
Yawn to all the negatives comments received, which I have deleted following this post, they
really don't
bother me. I am way passed caring about the negative comments.
A blog entitles the blogger to write their thoughts and opinions. I do not expect you all to agree with them, but the personal attacks are just plain boring, and to hide behind "Anonymous" is just plain spineless.
Anonymous commenting has now been disabled.
Source