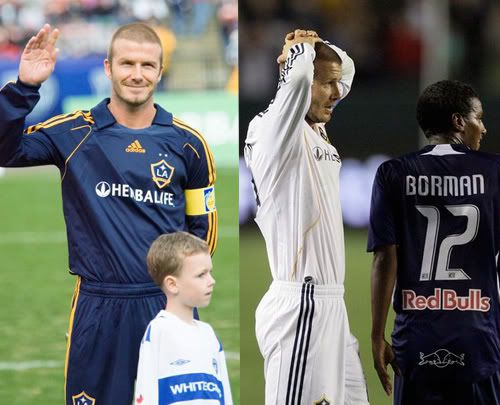 Hi everyone,
I hope you are all well.
We played our first match of the season against a team from the Eastern Conference on Saturday, but unfortunately didn't get the result we were hoping for in the home game against Red Bull New York. Without looking for excuses, I think it was just one of those nights. I was trying to get forward as much as possible and play that killer pass and I was probably too high up the pitch on occasion, but I still feel we did create chances. Obviously, in other games we've created more, but on the night we couldn't find ways to get around the Red Bulls.
Last night the Galaxy played an exhibition game against the Vancouver Whitecaps in Canada. It was great to visit the country again and play in a game, which despite the 2-1 loss, was played in the right spirit and helped us work on a few things for when we play our next MLS game at the weekend. It was also great to see so many fans come out to watch the game. The fans really got the teams going and, of course, every player loves playing in front of a large crowd of people. It was a good performance from both teams, so hopefully the fans went home happy.
That's all for now.
Speak to you soon,
David
Source