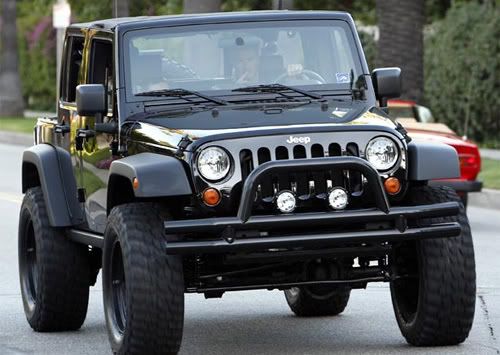 David Beckham has recently added this Jeep to his fleet of motors.
He has has splashed out millions on his car collection that at one time included an Aston Martin DB7, a Lamborghini Gallardo and a Porsche 911 Turbo.
"For the most part, he collects cars,"
said Beckham's agent, Simon Oliveira,
"tending to buy or sell them based on his keen interest in their heritage and history."
Oliveira told Forbes.com that Beckham had already sold the Porsche 911 Turbo he drove in Los Angeles last December.
Source
&
Source
&
Source