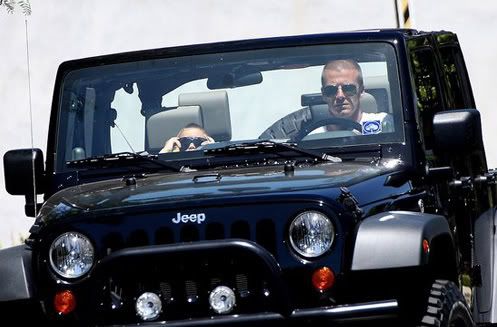 David Beckham was driving around LA yesterday after his big in Dallas.
David and cutie Romeo went for a ride around town.
These pictures are so cute as Romeo could barely even see over the dashboard with his big sunglasses.
Reader Pamstoybenz son sold the car to David. They will be happy to can see the car is in good hands.
Source