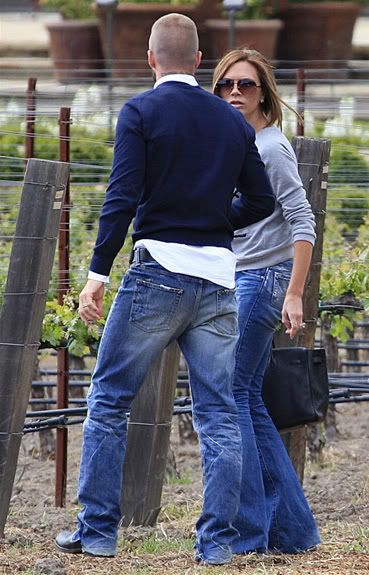 David Beckham treated his wife to a California winery tour for her 34th birthday.
The couple were spotted on a private tour of a winery in Napa Valley on Monday, and they took along some celebrity friends.
Heidi Klum and Seal were also along for the ride, taking in the gorgeous countryside and sampling some fabulous wines, no doubt.
And the name dropping doesn't end there… the winery excursion also included Tom Cruise and Katie Homes, as well as Kate Beckinsale and husband Len Wiseman.