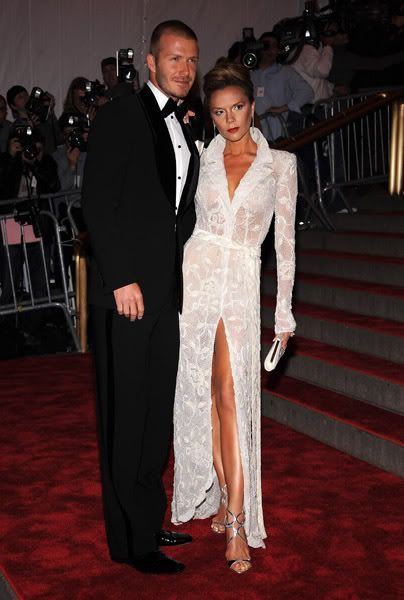 Here are the Beckhams arriving at the
Costume Institute Gala
on Monday night in New York.
Now I am going to be honest, as I always am on my site, and tell you guys that I am not crazy about her outfit and here's why.
The dress looks see-through, I feel like I can see her boobs, her face looks too pale and I usually like her hair up but on this occasion, not so much.
Her shoes are fierce though.
Him on the other hand...gorgeous.
Sorry Vic. Hopefully more pictures will change my mind.
Update:
Nope, new pictures confirm that I don't like this, especially the make up.
Source
&
Source
&
Source
&
Source