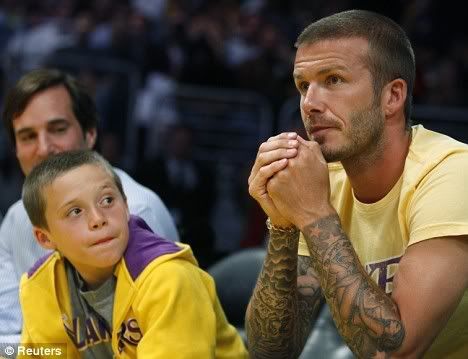 After watching Manchester United beat Chelsea on penalties in the Champions League Final, David Beckham and son Brooklyn went to watch the LA Lakers play in the opener of the National Basketball Association playoff series at the Staples Center.
The father and son watched the LA Lakers win 89-85 over the San Antonio Spurs.
The game was obviously very close, which is why you can see David out of his seat in several pictures.
As usual the paparazzi have managed to take a picture of David whilst he is looking in the direction of one of the cheerleaders, to imply he was checking her out LOL.
He is as dreamy in this yellow t-shirt as he is in the purple one he wore last time.
Source
&
Source