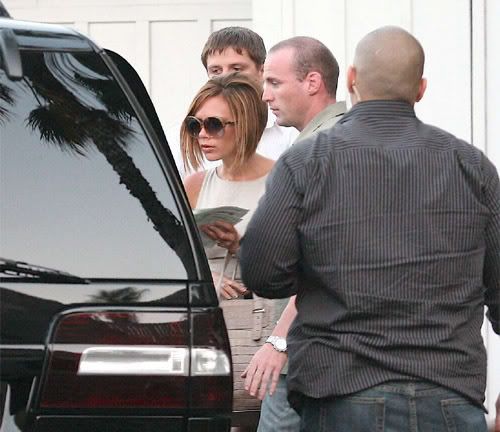 Last week Victoria Beckham was dining in one of the poshest restaurants in London, yesterday Victoria and Cruz went to Malibu Beach to dine at Duke's restaurant where she met up with some friends for a quick bite to eat.
So, where were Posh's other boys? Apparently they were taking swimming lessons with Heidi Klum's kids. Victoria has become close friends with the supermodel since her appearance on
Project Runway
and now the friends have begun taking turns carpooling their kids to various after school activities.
I love how normal she is despite the cameras in her face all the time.
VB fashion watchers will recognise Victoria's dress as the same Giambattista Valli dress she wore in Italy when she attended a dinner with TomKat during their wedding weekend.
Source