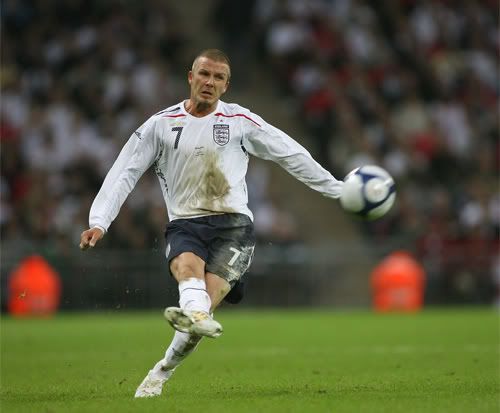 Last night a very proud David Beckham put on his England kit for the 101st time.
Before the game a beaming David Beckham was presented with a his Golden Cap from Sir Bobby Charlton. The cap was in a glass case, with every game he played in engraved on the case. It really was a beautiful touch.
David Beckham is doing his best to dazzle American soccer fans with his precision free kicks. He also is making sure they don't forget about them back in England.
Beckham's perfect curling ball set up John Terry for the go-ahead goal in the 38th minute, and England ended up winning the game by 2-0 at Wembley.
While England may not have been good enough to qualify for the 16-team European Championship next month, they did not struggle against the Americans on the world's most famous soccer field.
Steven Gerrard scored the second goal in the 59th minute off a through-ball from Gareth Barry that exposed the US defence.
Landon Donovan, Beckham's teammate, missed out on a chance to become the fourth-youngest player with 100 international appearances. The 26-year-old didn't dress because of a tight groin.
"I'm more disappointed with the result. But yeah, it would have been nice,"
Donovan said.
I am sure it would have been a very different game had Donovan been fit to play.
The match drew 71,233 to Wembley, the lowest figure in any of England's eight games at the 90,000-capacity arena.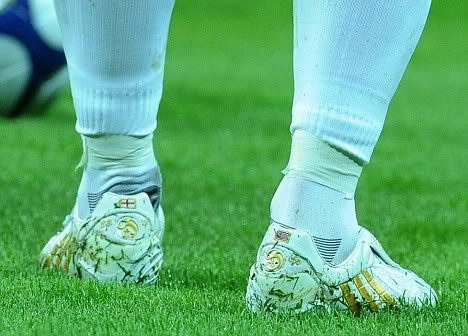 David wore a pair of commemorative boots with England and USA flags embroidered on them.
Click on the picture to see David's post match interview.
Source