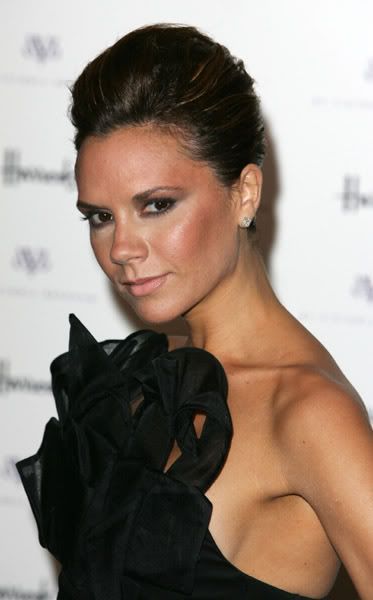 Victoria Beckham looks amazing here in a very beautiful sculptured top and her own grey dVb jeans with purple stitching.
What I adore about these pictures, apart from her hair beautifully swept back, is the smile. It's not full on cheesy, nor showing lots of teeth, just a pleasant smile, that does wonders for her.
She is even more beautiful with this smile, and I wish she would more often.
As I did not want to be disappointed in the "non-priority" lane of Victoria Beckham's appearance at Harrods I did not go. :(
Here are some stunning pictures of Victoria leaving her Dorchester Hotel in London prior to her signing.
I just love those aviators.
Source
&
Source
&
Source
&
Source