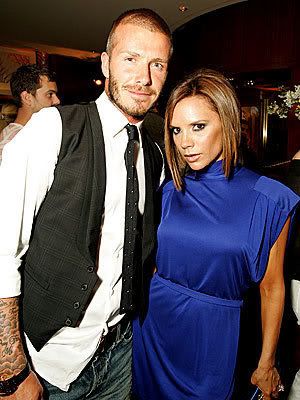 Now don't get as excited as I did when I saw this headline, David and Victoria Beckham will be appearing on the show with other stars, in what I believe will be a pre-recorded message for Tom Cruise's second of his two part special on Oprah today in the US.

Oprah's official website
says:



"Last Friday you saw Oprah and Tom from his home in Telluride, Colorado. Now Tom is celebrating his 25 years in films since Risky Business. Don't Miss the All Star Line up including Will Smith and Jada Pinket Smith, Dustin Hoffman, Renee Zellweger, Steven Spielberg, David and Victoria Beckham, Dakota Fanning and Jamie Fox."
Hopefully I will find it somewhere to post later.
On another note, I was blown away with your comments both on my blog and via email. Some so sweet that I was welling up with tears. I really did not know what an impact my little blog has on you guys.
Like many of you said,
"What would Victoria do?"
Ignore the haters, keep her head up and keep on typing, so I will.
Thanks xxxxx