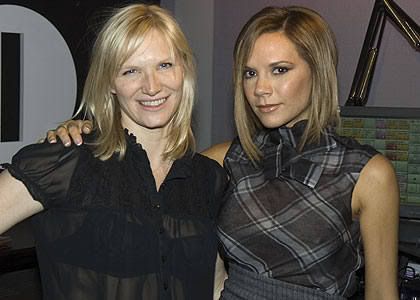 Today Victoria Beckham talked openly to BBC Radio 1 DJ Jo Wiley about rumours, Tom and Katie, life in LA and her DVB clothing range.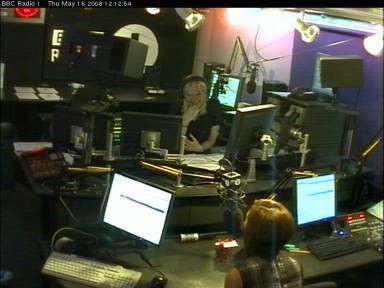 You can
Listen to the interview
here.
There cute picture below is of Victoria arriving at Radio 1.
Despite it being a miserable rainy day in London, Victoria looked stunning in a black and white checked sleeveless top and a high waisted pencil skirt.
Unfortunately I have too much on today, so I won't have the time to go to
Harrods
, but if any of you go let me know how it went.
Source
&
Source