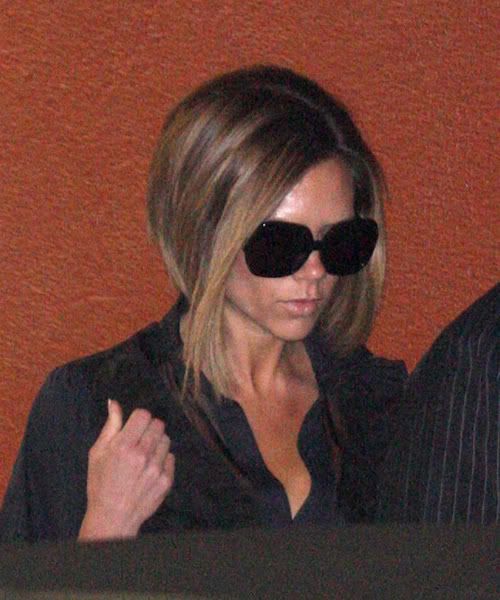 I am very excited that Victoria Beckham will be doing an in-store signing in the luxury department store Harrods in London on Thursday 15th May, between 5pm and 6pm, which is confirmed because I just spoke to the store.
This signing is promote her new dVb collection of jeans and sunglasses.
As usual with Victoria's signings there are rules.
1. Priority is given to those who have purchased something from her collection in store between now and the 15th. You will be given a special voucher, which will allow you access to the priority queue.
2. She will only be there for 1 hour so even if you have access to the priority queue, there is no guarantee that you will get something signed.
3. There will be another queue for those who can not afford her collection, but getting something signed in this queue will depend on the priority queue.
I believe the only way to get anything signed it to arrive early. There will be a lot of hardcore fans there who will be queuing very early, if you compare it to her Selfridges book signing.
I will go along to see her, but I don't think I will queue, as I would hate to be disappointed if I did not get to meet her.
Victoria will also be interviewed on Jo Wiley's BBC Radio 1 show. I think the best chance to meet her would be outside Radio 1, although she may not stop to greet fans.
Hopefully we will see more signings around Europe and Asia.
Anyone considering going to the Harrods signing?
These new pictures are of Victoria leaving her office in LA via the underground parking lot escorted by her bodyguard.
Source