Yeaaaahhh...Victoria Beckham wore my favourite dress from her Spring 2009 collection.
I am still very upset that this dress did not fit me when I tried it on.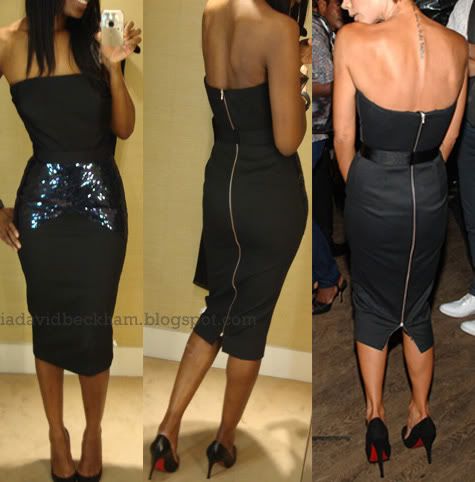 I was looking back at old photo's and I noticed that the key to walking in Victoria's dresses is to unzip the dress from the bottom.
17 blog posts in one day....phew!!! I am done for now.
Can't wait until later today when David is revealed to the AC Milan fans.