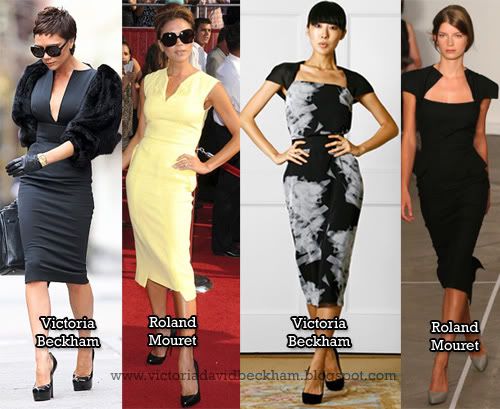 If you ever wondered why Victoria Beckham is so adamant that she will live in LA forever, it's because of stupid articles like the the one the
Daily Mail
published today, which is one of the many reasons she is in no hurry to return to the UK.
The paper ask
"Which bit of your dresses DID you design, Victoria?"
in reference to the similarities between her collection and Roland Mouret's collection.
OK, the style is very much the same, with pencil dresses and the sleek tailoring, but that is about all.
It is no wonder Victoria was inspired by Roland collection, because she has been wearing his dresses for years.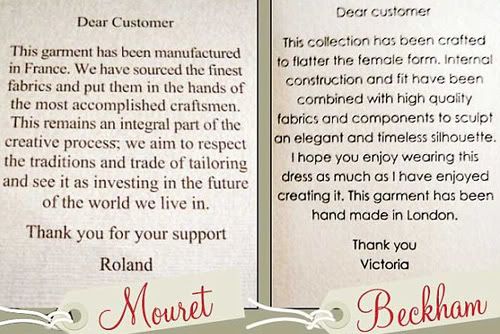 I found it quite funny that they even compared the thank you note on the dresses.
You can read the
whole article here
.
Source