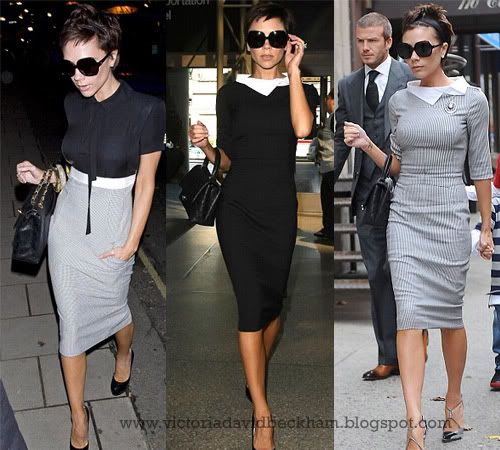 Victoria Beckham has spoken out against suggestions that her image has changed to fit in with laid-back LA style since her move to California last year.
Victoria told Company magazine:
"It hasn't, not at all. I am very British in my style. Think school teacher."

"I love pencil skirts and fitted blouses, classic cut dresses and well fitted jeans mixed with classic tailoring."
"It's always good to know what suits you. Your signature style is whatever makes you feel happy, confident and sexy. Of course it's always good to mix things up every now and again too."

"Push the boundaries and evolve your style. Have fun, but be realistic. Don't follow the crowd."
Victoria, who launched her own fashion line in September at New York Fashion Week, also revealed that her look is influenced more by old fashioned style rather than the latest trend.
"The 1950s icons had such class. I love the glamour and sophisticated style of Jackie O and Audrey Hepburn,"
she said.
I don't know about you, but none of my school teachers dressed as fashionable as VB.
The full interview is available in the latest issue of Company magazine, on sale December 20.
Source