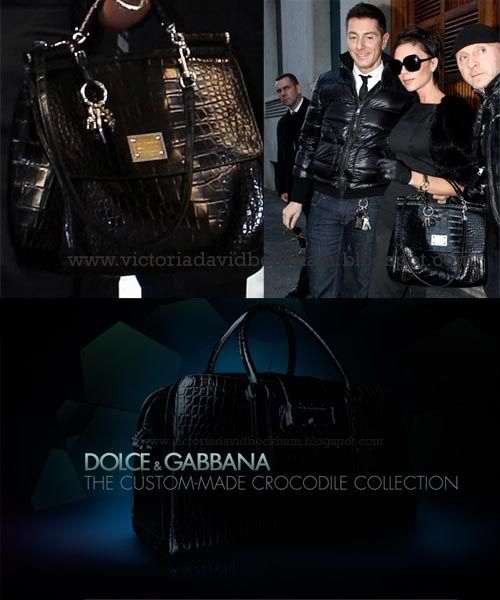 Thanks to Karolinka.cy we have a some more information on Victoria Beckham's D&G crocodile bag.
The bag is part of the D&G custom-made Crocodile Collection.
This line of luxury bags is special because each is custom made to the owners requirements. The bag is characterized with a metal label inside which is engraved with the owners name, which shows the uniqueness of the piece.
The collection was available from September and has a 3 months waiting list.
Is anyone else thinking Victoria designed her bag to kinda look like a Kelly bag?
It has been reported that her bag cost around £40,000.