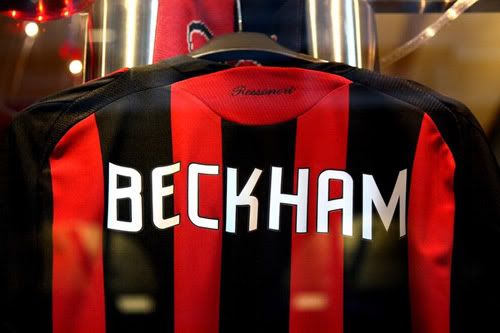 David Beckham's presentation to the media will take place today at 7 pm - local time - at the San Siro stadium.
Reports in the Italian media suggested that Sky Sports Italia journalist Ilaria D'Amico would not be allowed to speak to Beckham as he arrives in Italy for a loan stint with club AC Milan due to Victoria's jealousy.
However, representatives for the couple dismissed the rumours, saying: "
It's absolute rubbish that Victoria banned the interview. The truth is we didn't want to do a TV presentation just with Sky, we wanted it to be open to all the press.
"
"David will do an interview with Ilaria and other presenters after meeting all the press together."