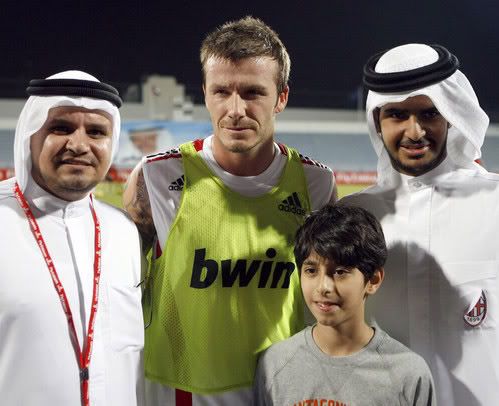 A very hot and deliciously sweaty David Beckham trained for the first time with his new AC Milan team mates in Dubai this afternoon.
The football giants arrived yesterday to start their winter training camp in the Gulf emirate.
They will complete their training camp with a Dubai Football Challenge match against German team Hamburg.
It has been reported that AC Milan arrived in Dubai under armed guard.
It is believed the security is second only to that used to protect George W Bush in his trip to the United Arab Emirates last year.