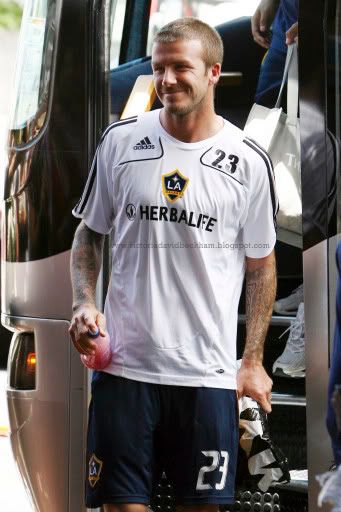 At a press conference on Thursday morning David Beckham told reporters he is hoping to see more of Auckland before the Galaxy side fly out on Sunday.
"It's an amazing beautiful country. That's one of the great parts of being here. It is one of the nicest places I have ever been. I have felt very welcomed."
David also talked about his short stint playing for Milan and didn't rule out playing for England in 2010 World Cup - if they qualify.

"I take each game as it comes. If I carry on to the World Cup, then great but I'm enjoying the qualifiers at the moment and enjoying the way the team are playing and the way they are bonding together."
He said England not making the Euro 2008 tournament was disappointing but
"hopefully we can now reach the World Cup finals".
You can view his press conference
here
.
The LA Galaxy take on The Oceania All Stars at Mt Smart Stadium on Saturday.
Source