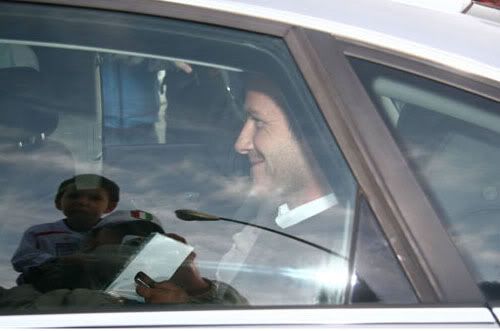 At 10.15am David Beckham landed at Terminal 2 of Milan Malpensa. He was taken to another location for his medical test.
As David left the airport, he told AC Milan TV: "I am honoured to be here and to play for one of the most successful clubs in the world. I am overcome, very overcome, I want to train hard and be part of the team."
"I want to enjoy myself in these few months. I have played for the biggest club in England, the biggest club in Spain and now I want to play for the biggest club in Italy."
Big thanks to ivinea for the exclusive pictures.